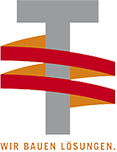 Thom Metall- und Maschinenbau GmbH
​ Justus-von-Liebig-Straße 2
​ D-27283 Verden
​ Telephone +49 4231 96460
​ Fax +49 4231 9646 26
www.thom.gmbh
​ info@thom.gmbh
General Managers:
Torsten Thom, Klaus Huber
​ HRB 121899 Amts­ge­richt Wals­rode
​ USt-ID-Nr.: DE 116735123
​ Chamber of hand­crafts: Braunschweig-Lüneburg-Stade
​ Company no.: 2250188105
DATA PROTECTION OFFICER:
​ Datenschutzbeauftragter
​ c/o Thom Metall- und Maschinenbau GmbH
​ Justus-von-Liebig-Str. 2
​ D-27283 Verden
​ E-Mail: dsb@thom.gmbh
​ Phone: +49 4231 9646 66
Technical Creation and design:
tra­de­si­gn GbR
Text:
Die Textkanzlei, Berlin
Webmaster:
Disclaimer:
Liability for Content
Although we stri­ve for rele­van­ce, cor­rect­ness and com­ple­ten­ess of the con­tent of our web­site, we can­not gua­ran­tee this.
According to § 7 para­gra­ph 1 TMG, we as ser­vice pro­vi­ders, are res­pon­si­ble under the gene­ral law for our own con­tent on our pages.
However, an obli­ga­ti­on to moni­tor trans­mit­ted or stored exter­nal infor­ma­ti­on does not exist (§§ 8–10 TMG). As soon as we beco­me awa­re of vio­la­ti­ons, we will remo­ve the con­tent imme­dia­te­ly. Liability is only assu­med from the date of know­led­ge of spe­ci­fic infrin­ge­ments.
Liability for Links
Our pages con­tain links to other web­sites. We have no direct or indi­rect influ­en­ce over the con­tent of the­se lin­ked sites. The respec­tive pro­vi­der or ope­ra­tor is always res­pon­si­ble for the accu­ra­cy of the con­tent, for this rea­son we can accept no res­pon­si­bi­li­ty.
We have che­cked for pos­si­ble legal vio­la­ti­ons in the exter­nal web­sites at the time the link was crea­ted. At the time the link was crea­ted the­re no legal vio­la­ti­ons were found. We can­not con­duct a con­ti­nuing review of all con­tents of the lin­ked pages without any actual evi­den­ce of infrin­ge­ment. Should we beco­me awa­re of legal vio­la­ti­ons, we will remo­ve the links imme­dia­te­ly.
Copyright
The con­tent and works pro­vi­ded on the­se Web pages which were crea­ted by the owner of this site are sub­ject to German copy­right laws. All third-party cont­ri­bu­ti­ons are mar­ked as such. Duplication, pro­ces­sing, dis­tri­bu­ti­on and any kind of exploi­ta­ti­on out­s­ide the limits of copy­right, requi­re the writ­ten con­s­ent of the aut­hor or crea­tor. Copies of the­se pages are only per­mit­ted for pri­va­te non- com­mer­ci­al use.
Privacy Policy
We can­not accept any res­pon­si­bi­li­ty for the secu­ri­ty of data trans­mis­si­on over the Internet, data trans­mit­ted by e-mail is espe­cial­ly at risk of third par­ty access.
In the case of ente­ring of per­so­nal or busi­ness data (email addres­ses, name and addres­ses) on our pages, the dis­clo­sure of this data by the user takes pla­ce on a vol­un­ta­ry basis. The use and pay­ment of all ser­vices offe­red is also per­mit­ted without ente­ring such data or by ente­ring anony­mous data or a pseud­onym, as far as this is tech­ni­cal­ly pos­si­ble and rea­sonable.
The use of publis­hed con­tact data by third par­ties for adver­ti­sing pur­po­ses is strict­ly pro­hi­bi­ted. The user reser­ves the right to take legal action in case of unso­li­ci­ted adver­ti­sing and infor­ma­ti­on mate­ri­als.
Legal vali­di­ty of this dis­clai­mer
The above exclu­si­on of lia­bi­li­ty is part of the web­site, from which refe­ren­ce was made to this page. Should any indi­vi­dual part of this dis­clai­mer beco­me inva­lid, the other parts and their con­tent and vali­di­ty remain unaf­fec­ted.
Source: anwalt-seiten.de